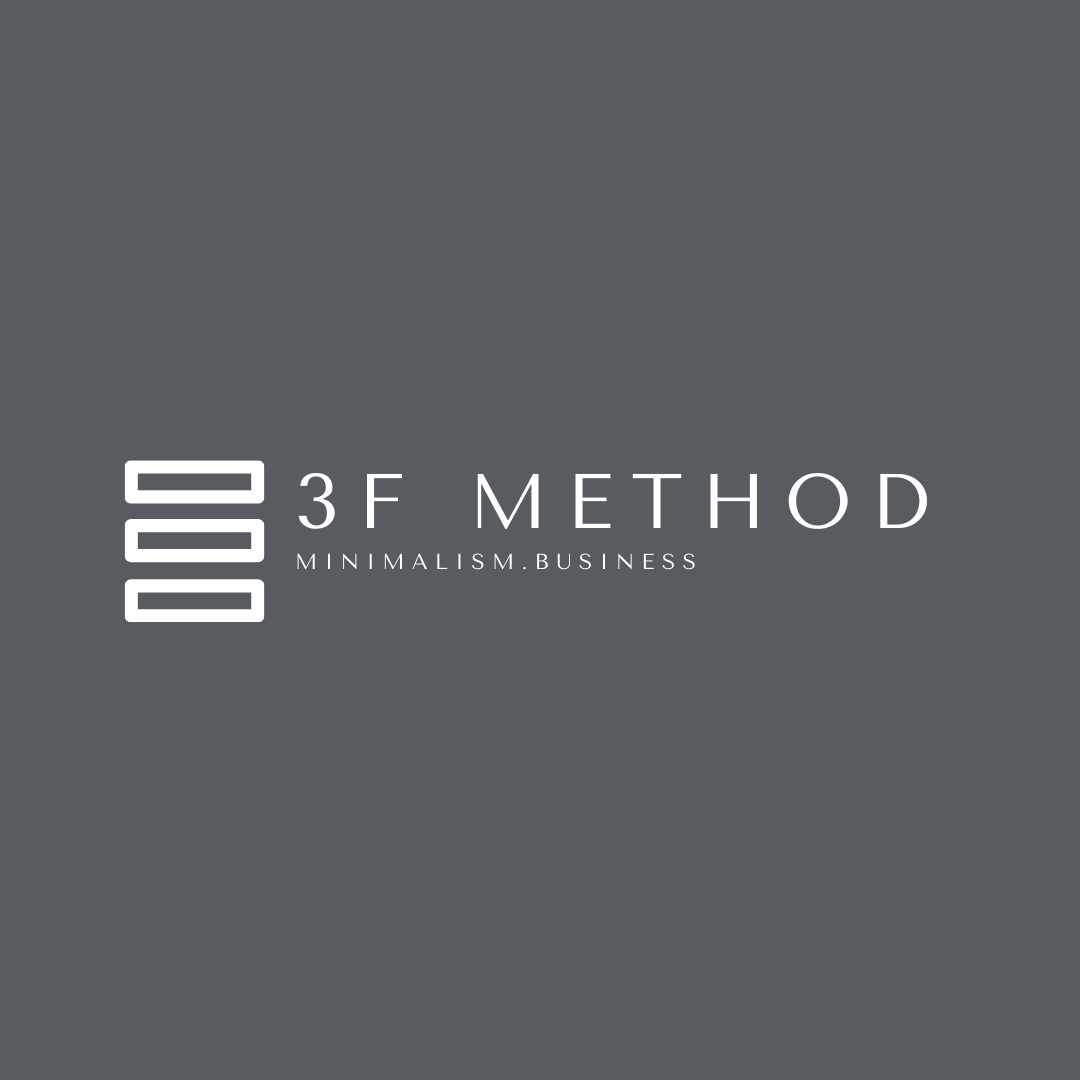 It's amazing that so many online store owners have a challenge finding the right needle movers to scale their business to the next level. 
The internet is full of advice and promises to 2x, 4x or 10x your revenue and there are thousands of things you could concentrate on. But if you don't know what your biggest opportunity for growth is, these tips and advice are simply wasting your time, money and energy.
Fixing your company's most vital needs and your future growth depends upon your ability to eliminate bottlenecks so you can increase efficiency.
Here's how…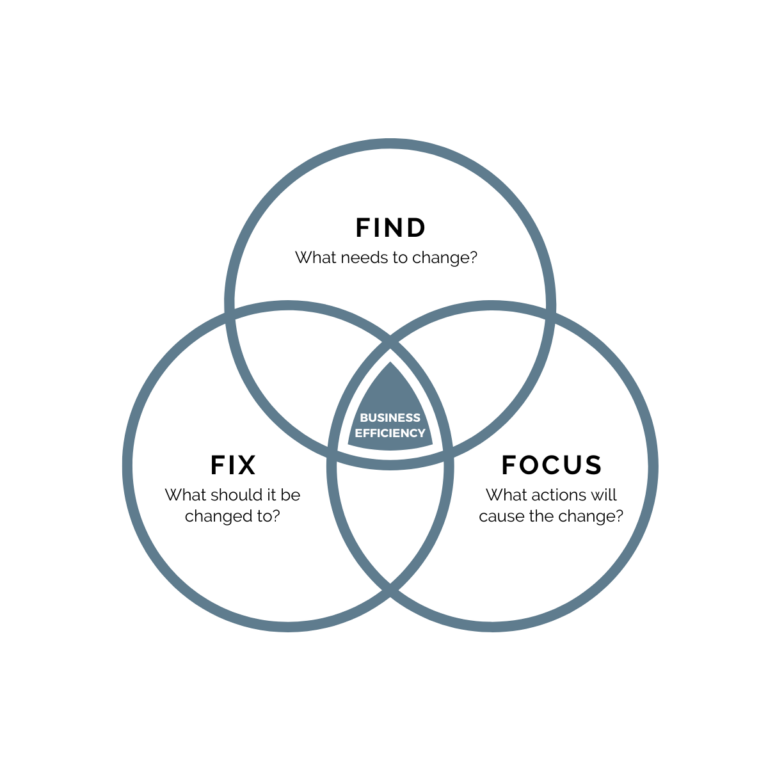 Three simple questions.
What needs to change? (find)
What should it be changed to? (fix)
What actions will cause the change? (focus)
A successful implementation of the 3F Method is like taking your foot off the brake! And you will see the following results…
Fast improvement, as a result of focusing all attention on one critical area – the bottleneck. Increase your profits, the primary goal for most companies. You'll have better control over your operations, less inventory, reduced conflicts between team members, drastically reduced firefighting and improved customer satisfaction. 
Before we step into the 3F Method, a few things you need to know.
Bottlenecks are setbacks or obstacles that slow or delay a process. They occur when one component holds back the potential of a more powerful component. In other words, when input comes in faster than the next step can use it to create output.
Bottlenecks are commonly associated with manufacturing and logistics. But they can occur in any process of your ecommerce biz and where people (team members, including management) and tasks rely upon one another to keep the work flowing.
Before you start, it's important to go through the whole process and not make any assumptions until you've found the bottleneck, the root cause of a problem. 
Fulfillment problems, shopping cart abandonment issues, customer complaints, customer retention, product returns and refunds can have a totally different root cause than you might think.
A simple example.
When I ask this question "What's your biggest bottleneck?" most ecommerce business owners answer "we need more customers in our online store". They have this belief that customers are the most important thing at all times to grow a business.
Totally understandable and a lot of times it is actually a lead generation problem.
But when you're not holding on to new customers, if new customers don't stay with you and you've got churn, especially as your business grows, getting more leads just isn't the solution. Then you have to fix your churn problem.
A simple way to find out if you really need more customers is to look at your email marketing strategy.
If more than 30% of your total online store revenue comes from email marketing, you need more customers. If you're doing less than 30% you've got a huge potential here. Set up your email automations and create segmented, high performing campaigns.
Let's dive into the 3F Method to fix your bottleneck so you can grow faster. 
IDENTIFY THE BOTTLENECK
The easiest way to find the bottleneck in your ecommerce business is to start with places of high stress levels, frustrations or complaints (from customers, from team members including management).
Look for the steps of your processes where you spend a lot of money or where processes take the longest amount of time. Those places where people always seem busy, work is piling up and fire-fighting has become a fulltime job instead of a temporary mode. By the way… fire-fighting is always a collection of symptoms.
Here's another question to find a bottleneck: When tomorrow morning I give you 50x more customers than you have now, what's the first thing that's going to break in your business?
You? Your customer support? Your fulfillment? Your …?
If you're not sure you've really identified a bottleneck, use one of the 3 tools below.
The 5-WHY Method
Start with a specific problem that you are facing. Ask why the problem happened and write down the answer. Ask why four more times until you reach the root cause of the problem. Asking "Why?" sounds simple, but answering it requires serious thought.
The Flow Chart
A flowchart is a picture of all the steps of a process in sequential order. You'll get visual clarity of the bottleneck when you analyze every activity of a process and who is responsible for those activities.
The Current Reality Tree
This is a tool to analyze many systems or organizational problems at once. It shows the current state and all symptoms (undesirable effects) are traced back to their root cause. To understand your current reality, start by interviewing your team members. Focus on the issues related to their job and the negative effects they are experiencing. List out and describe all the undesirable effects they are facing. Then you analyse the things that are happening to cause that effect. After mapping out all the effects, work back to identify the root cause.
When you've found more than one bottleneck, prioritize them according to the importance of the goal you're trying to achieve. Fix your most critical area first and don't look at anything else.
For each of the 3 tools, I've created an example you can download here
CREATE A PROBLEM STATEMENT
Once you've identified your bottleneck you should be able to create a problem statement by answering these questions:

What is the problem?
Why is this a problem?
How is this problem affecting the organisation negatively?
What should it be changed to?
Use a Future Reality Tree to create a logical structure that enables you to construct a solution which, when implemented, eliminates the existing, undesirable effects and brings the desirable effects. The Future Reality Tree shows you the future state and it answers the question; change for what; towards what change.
Download your example here
What actions will cause the change?
Review all the activities in the process to ensure that they are aligned with and truly support the needs of the bottleneck.
Create an action plan for improvement to achieve the future state. You can make quick improvements by focussing and using existing resources first (make the most of what you have).
Your action plan should always focus on simple solutions. The ability to create a simple solution is rare in a world where almost everybody is fascinated by the notion of sophistication. Complicated solutions won't work, the simple ones might!
How do you know it's a simple solution? Explain it to me like I'm 5.
Complexity and jargon are often used to mask a lack of deep understanding. As a rule: If someone uses a lot of acronyms, complexity, and jargon to explain something to you, they probably don't understand it. 
If the bottleneck still exists, consider further action steps that can be taken to eliminate it from being the bottleneck. Continue this step until the bottleneck is broken respectively solved. Once a bottleneck is solved, the next one should immediately be addressed.