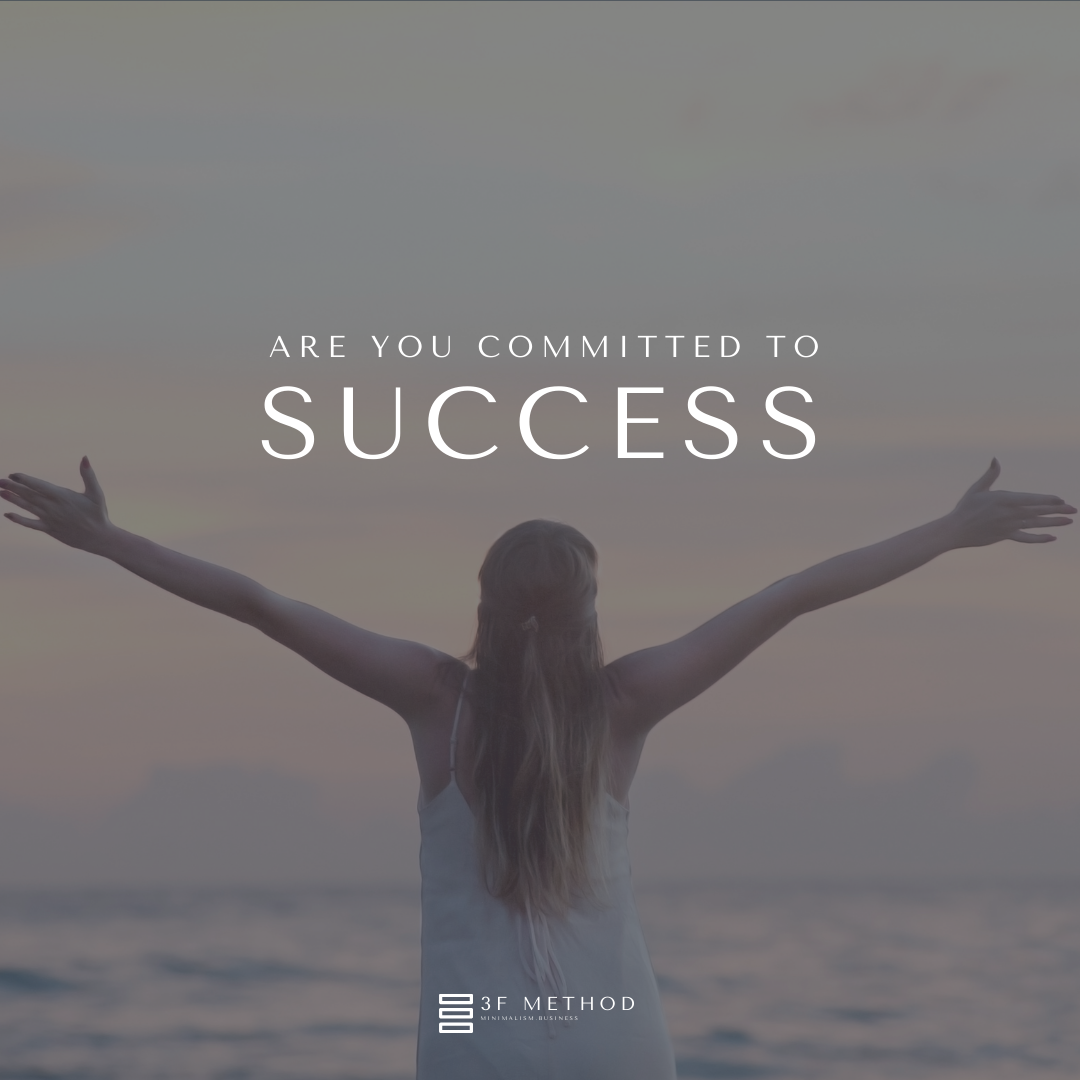 Are you committed to success?
To run a successful ecommerce biz, you have to be committed.
Why?
Because your success is a reflection of your decisions, attitude and thinking.
If your business isn't there where you want it to be, you're simply not committed.
Let me explain.
Online stores receive traffic from a wide range of sources like blog, facebook, pinterest, instagram, youtube, tiktok, shopping engines, whats app, email marketing, etc. to fuel the companies growth.
But there's one major mistake almost every online store owner makes by adding up digital sales channels.
Here's the thing…
If you're not tracking your sales processes, your sales funnel, you don't have a sales system.
And that means you don't know where your leads come from, where they are in your funnel or which marketing channels actually produce repeat customers.
It also means you've got no idea about the messages you need to send to your prospects <- that's the worst part.
All good reasons why you need a sales system.
Here are five quick steps for systemising a sales process:
Step 1 – Get Clear on How to Filter Fast
You need to get clear on who you talk to and who you don't want to talk to. If you don't get that right, you're going to waste your time and money. Track where your conversions are coming from. Which channels drive the most sales? What's the conversion rate of each specific channel?
Step 2 – Know the Steps of Your Sales Process
Try breaking your conversion rates down into phases of awareness, engagement, relationship and loyalty.
Step 3 – Know Your Numbers
Knowing your numbers at each of these phases helps you to track your goals. Keep a close eye on the shopping behavior by tracking your users' entry and where they go throughout your site until exit. Do this for every channel.
Step 4 – Create Custom Audience Segments
By setting up segments around a specific group of customers, like cart abandoners, repeat purchasers or VIPs it'll allow you to easily track the size of the group and understand their site behavior. Pay close attention to first-time buyers. You're missing out on a valuable source of additional revenue if you don't have a strategy in place for this segment.
Step 5 – Rinse and Repeat
Figure out what's working and what isn't. Keep running the process until you have it systemized and commit to it. Create a system that generates the outcomes you expect.
The alternative is to run around like a headless chicken hoping that you can make some sales by simply adding more channels. Put the work in now and your entire business will benefit in the long run.
It's up to you!
Need some help?
Then get on a Clarity + Strategy Intensive.
You'll gain crystal clarity and uncover your biggest opportunities for business growth right in front of you. 
We'll create a clear roadmap with actionable steps that work for you! 
Without the overwhelm so you're setup for exponential growth aligned with your values, goals, vision + your personal needs.
Save your seat and I hope to see you there.
It may very well change your life…
https://minimalism.business/ecommerce-clarity-and-strategy-intensive/