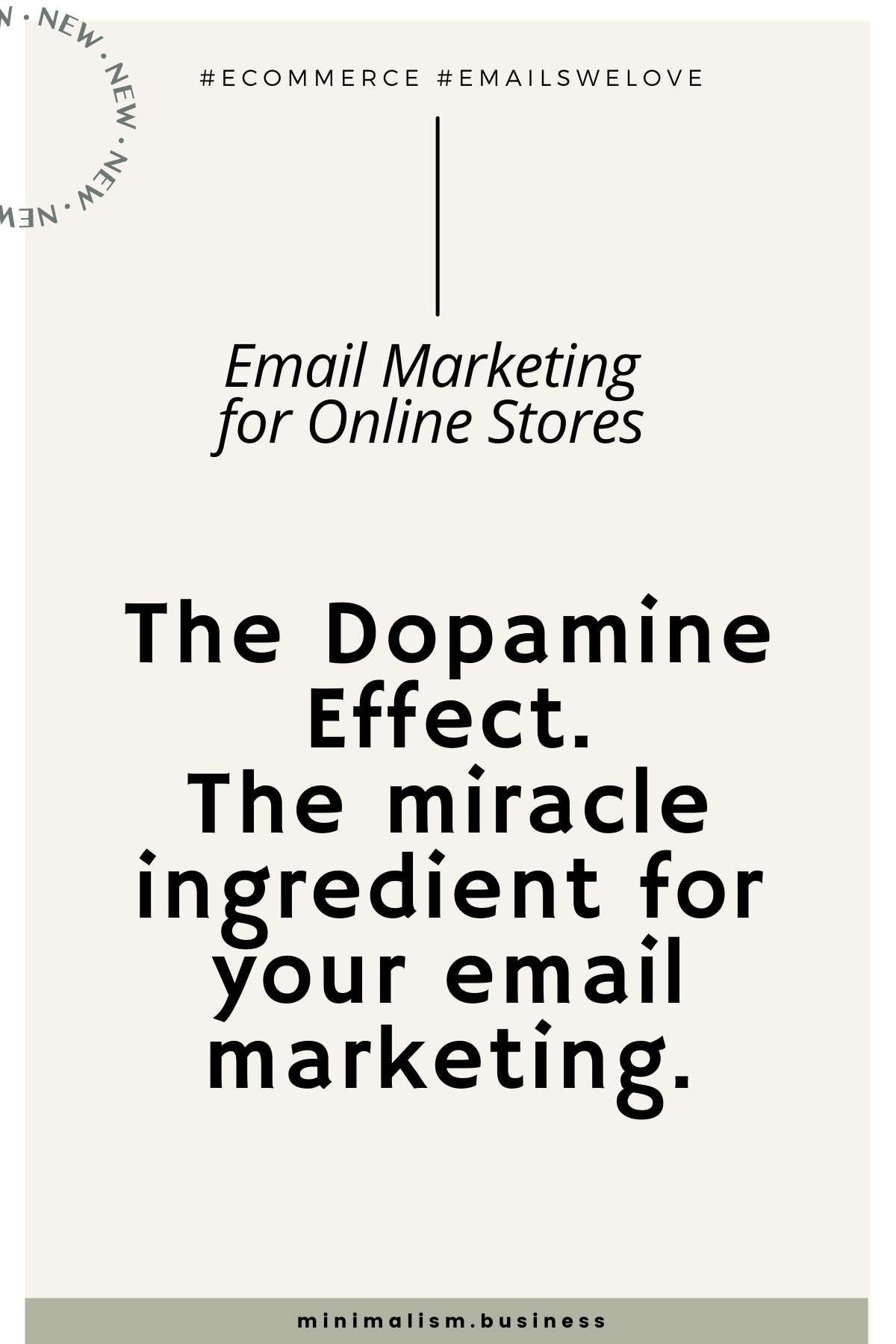 Give a great rush of dopamine and you'll create loyal customers.

A dopamine crash course.

Dopamine is one of the "feel good" chemicals in our brain. When dopamine is released in large amounts, it creates feelings of pleasure and reward, which motivates us to repeat a specific behavior.

How can you activate the dopamine circuit in your email marketing?

It's a simple process where you build excitement, bring in the fun, encourage action and give rewards. You'll achieve the best results when you combine a loyalty program with the principles of gamification.

How can you apply this to your email marketing or online store?

A few examples where you increase engagement and create rewards instantly.

Scratch cards, slot machines, spinners like the wheel of fortune, a quiz, a raffle, the golden ticket. But also think of a loyalty program that rewards customers with badges or points for each purchase and includes tiers of rewards that customers can unlock as they spend more.
By rewarding recurring engagement, you can increase customer loyalty and ensure continuous growth for your business.