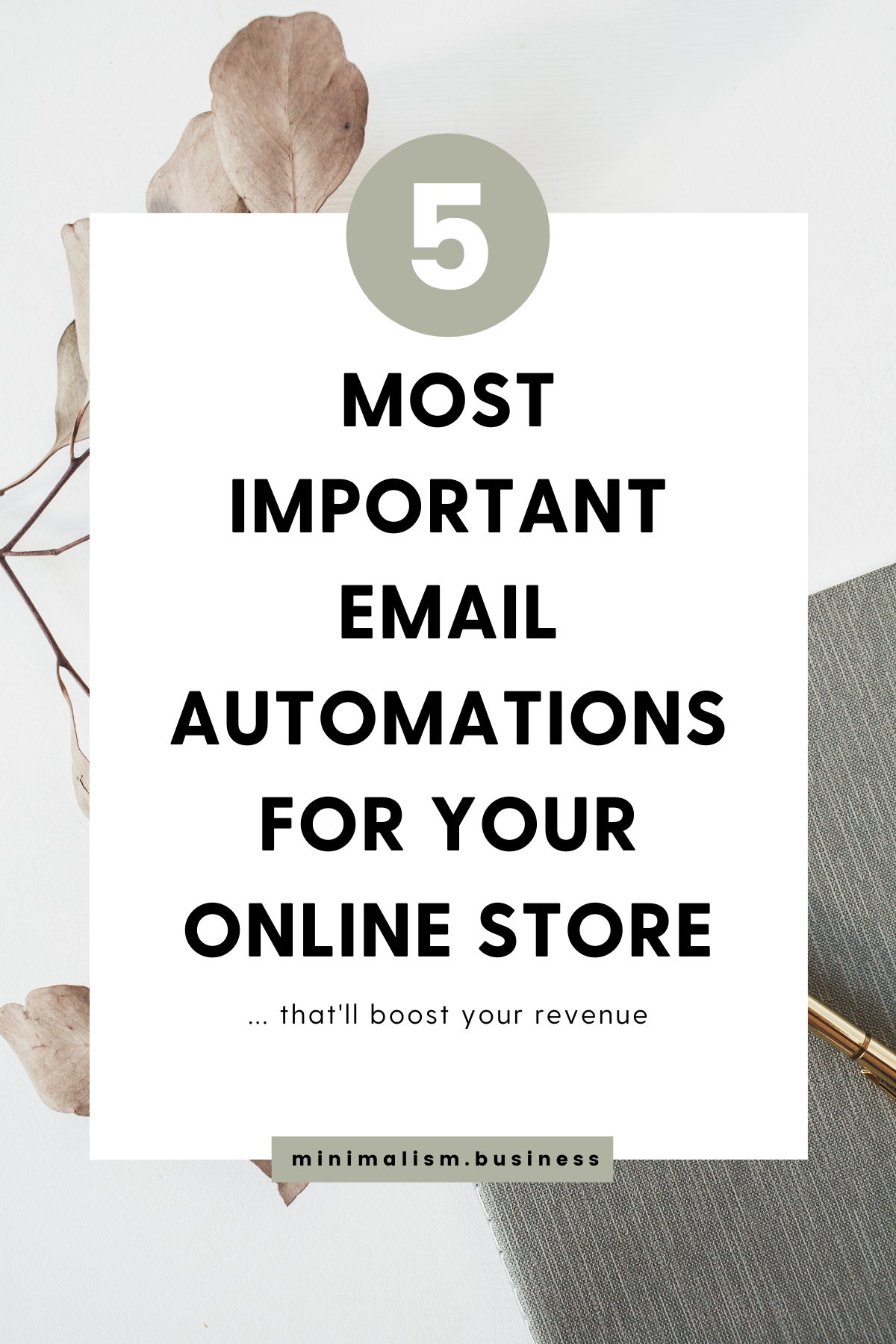 Welcome email
A welcome email sequence is a group of emails celebrating your subscribers when they just opt into your email list.
Cart abandonment email
These are automated follow-up emails sent to those who have added products to their cart, gotten through a portion of the checkout and then left the site without purchasing. Your abandonment cart email encourages them to complete their transaction.
Browse abandonment email
After a user abandons your site you'll send out a reminder and you're actively engaging them to continue shopping with you. You show them the product they were interested in to grab their attention. It serves as a point of recognition for them, and since they were attracted to it once, they'll likely return.
Bounce-Back campaign
This is not some kind of tech delivery failure. It's simply an offer that is created to entice the client to bounce back, to return to your store and buy more from you. It's an up-sell/cross-sell email that is sent to customers immediately after placing an order, offering a good deal. The purpose here is to increase your AOV.
Win-back campaign
It's a series of emails to re-engage in-active customers. They've made a purchase, opened your emails, but for some reason they've stopped doing so for a certain amount of time. You'll encourage them to make repeat purchases. This is essential because acquiring new customers is five times harder than to keep the existing ones.
Set them up once and they'll do the $$$ work for you.