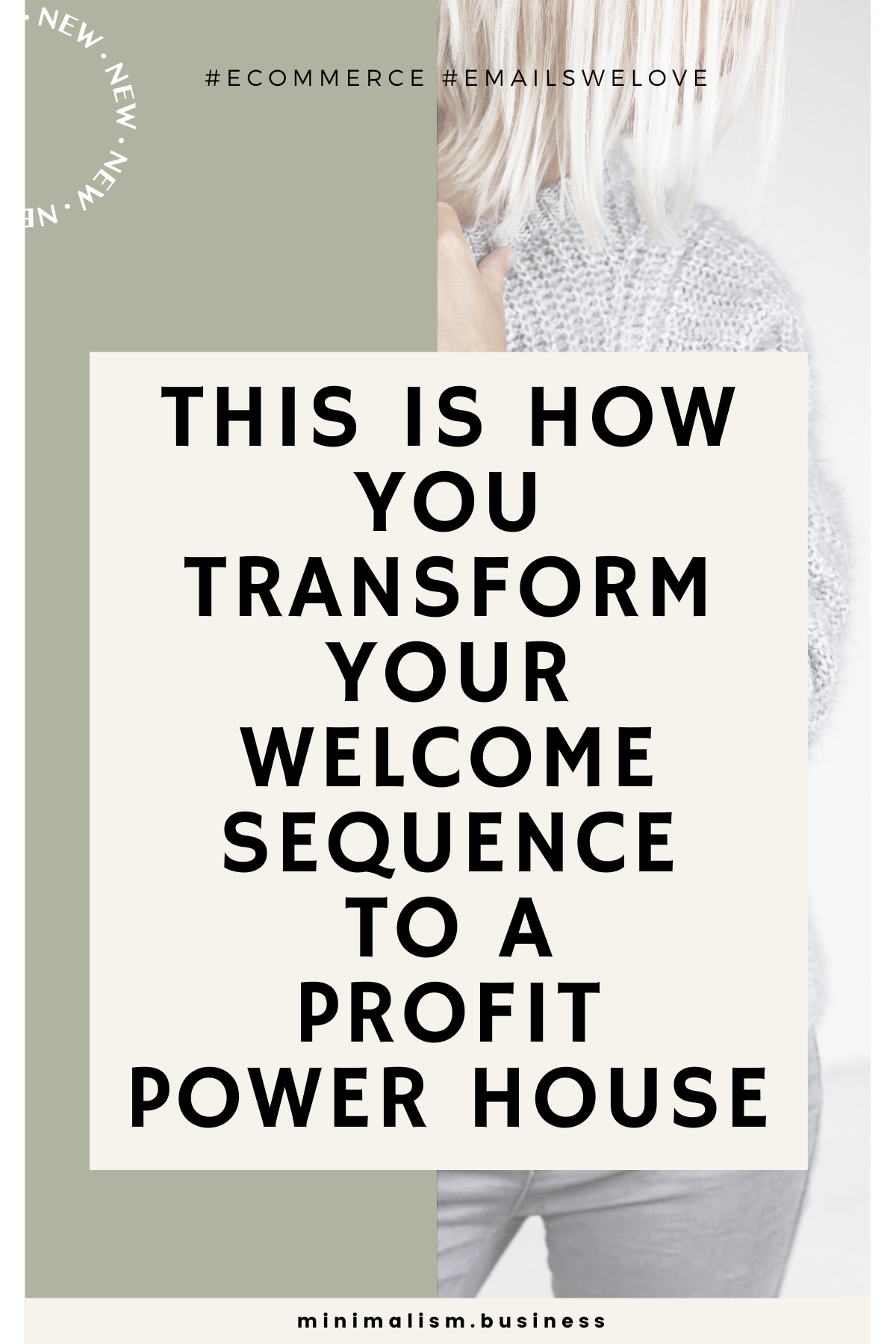 This is how you transform your welcome sequence into a profit powerhouse… and 
it's the easiest funnel to implement in less than one day.

Your welcome email is the most important sequence to start building a relationship with future customers.

The goal is to nurture first, then sell your products.

But…

Nurturing is not just sending emails. Nurturing is about connection & value.
If you present your content like a sales pitch, people will tune out. It's a common mistake a lot of online store owners make that'll lower your conversation rates.

I'm going to walk you through an example. It's a 6 part email, welcoming new subscribers.

Email_1: Give Value
Thank them for signing up. Introduce them to your business, tell them who you are and what they can expect from you.

Email_2: Educate
Show them where everything is and how to get additional help if they feel they need it. Point them to your best content.

Email_3: Show Authority
Promote your bestseller in an organic way. Simply use interesting blog posts, social proof like testimonials and reviews or authentic customer stories.

Email_4: Softly Sell (1)
Make a time sensitive offer for your bestseller and set an expiration date on the discount code.

Email_5: Softly Sell (2)
Send a reminder that their discount expires soon.

Customers leave the welcome sequence automatically when they've bought a product in your online store. They'll be forwarded to the post purchase sequence.

For those who didn't buy yet…

Use a discount ladder and determine your discount intervals to further trigger these customers. If they buy they'll also go to the post purchase sequence.

If they are still not willing to buy, try to get feedback. Engage with them by asking simple questions. Create a short survey to find out where they are on their journey and ask them what they'd like to see next. After 20-30 days send out a new email series.