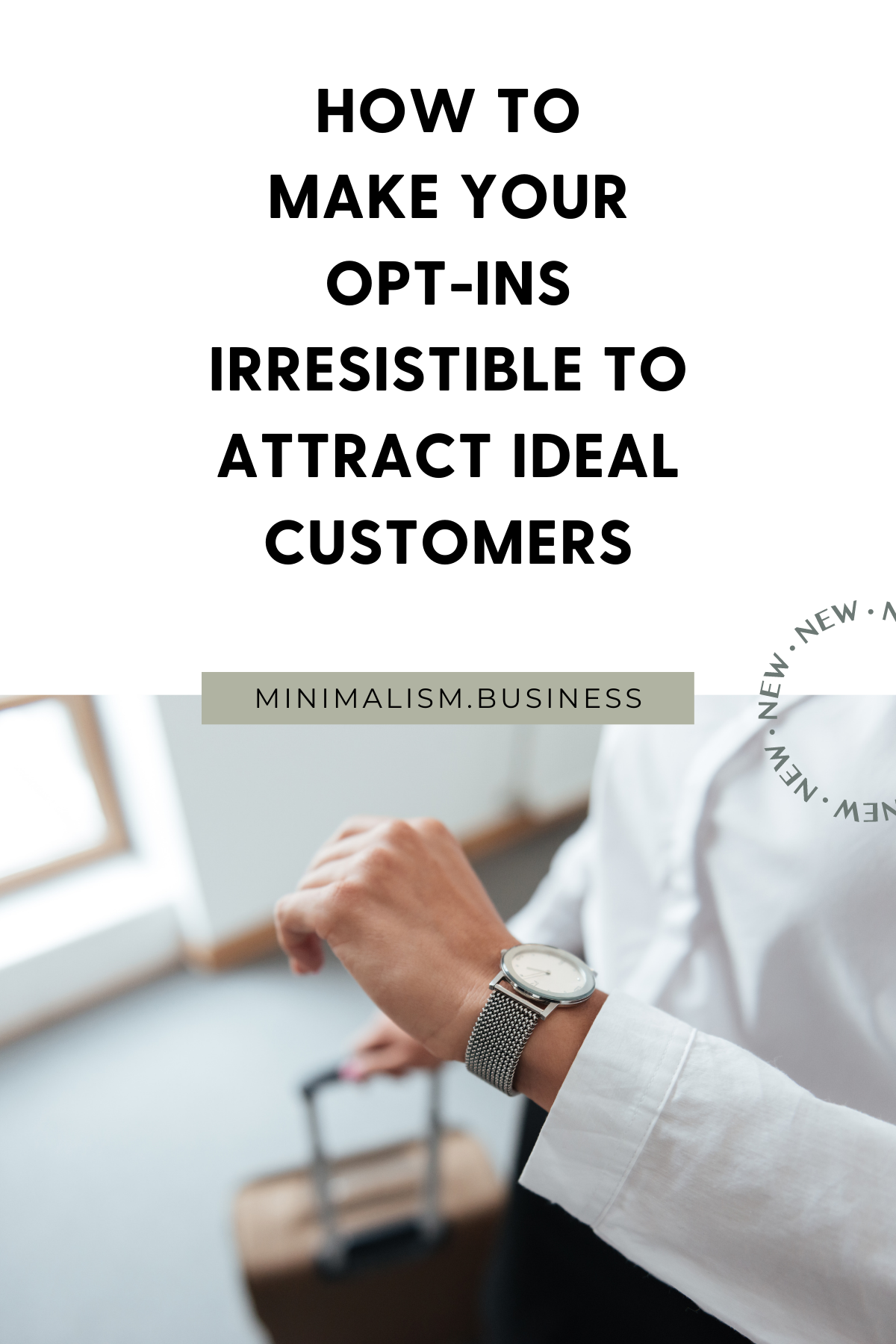 If you're serious about list building you have to put in some work to find an incentive, a so-called lead magnet, for your visitors to hit the sign-up button.

These are the three elements of an irresistible opt-in:


1) Your opt-in provides a valuable solution to one problem
Your visitors are always looking for a way to either fulfill a particular desire or to avoid a pain/frustration.
Your opt-in targets this specific problem and provides ONE solution.
Find the sweet spot between what you want to say and what they're interested in. If you match their expectations, it's much easier to hold their attention.
2) Weaving emotions into your opt-in
You must create some form of emotional appeal for your visitors. It is through the injection of emotion that you prompt people to take the actions that you want them to take.
All you need to do is know your audience and know which emotions would resonate most.
3) It's quick AND really simple
Make your opt-ins quick and super easy to consume. No more words needed 🙂
Find out where your visitors are in their journey and choose one of these examples to fulfil their needs: a quiz, a challenge, a checklist, a zero effort 3-step plan to fix [problem], how-to guides or tutorials, ebooks or guides with ideas and inspirations, printables or downloads, early access to store promotions.

Your opt-in doesn't need to sparkle and shine, it just needs to work.

And of course discounts work very well as an opt-in. But remember, it only triggers those visitors who already know their problem.

The question you have to ask yourself is always this: What do I want to achieve?

A full list at low cost, aka discount hunters? Or a list of valuable customers who generate the highest profit for your company?

It's up to you!