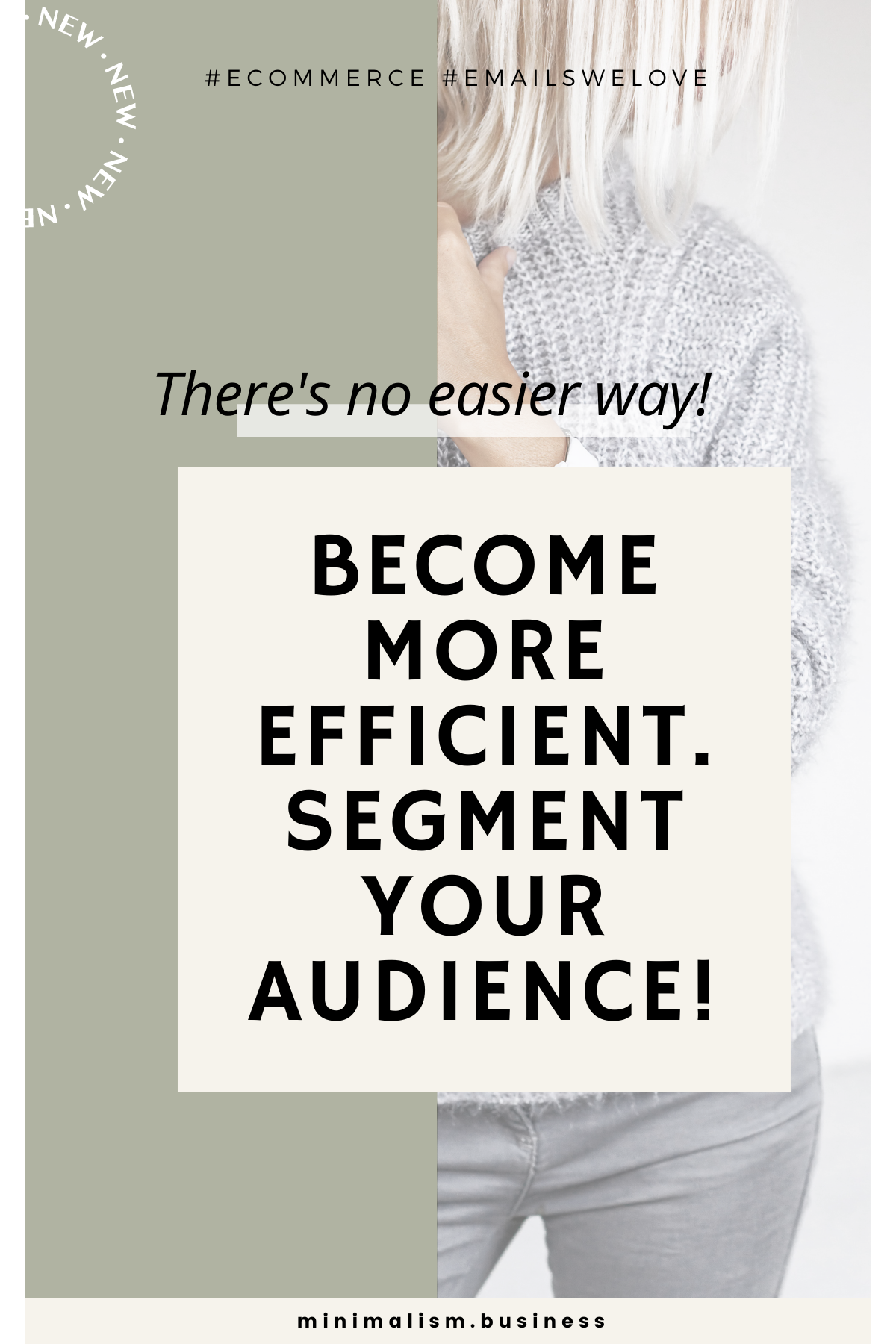 There's no easier way to increase your email marketing efforts than with segmentation.

1) It'll help you save time and money.
2) It allows you to learn about your customers.
3) You'll gain a better understanding of your customer's needs and therefore can tailor campaigns to customer segments most likely to purchase your products.

Be smart!

Never just blast your whole list.

You want to send the right message, to the right audience at the right time.

There are unlimited targeting opportunities.

Think about the shopping behavior, browsing behavior, purchase motivation, purchase frequency, average order value and so many more. The sky's the limit with email segmentation.

Using these powerful segments means you'll create much better conversions.

Set them up once and they'll do the $$$ work for you.