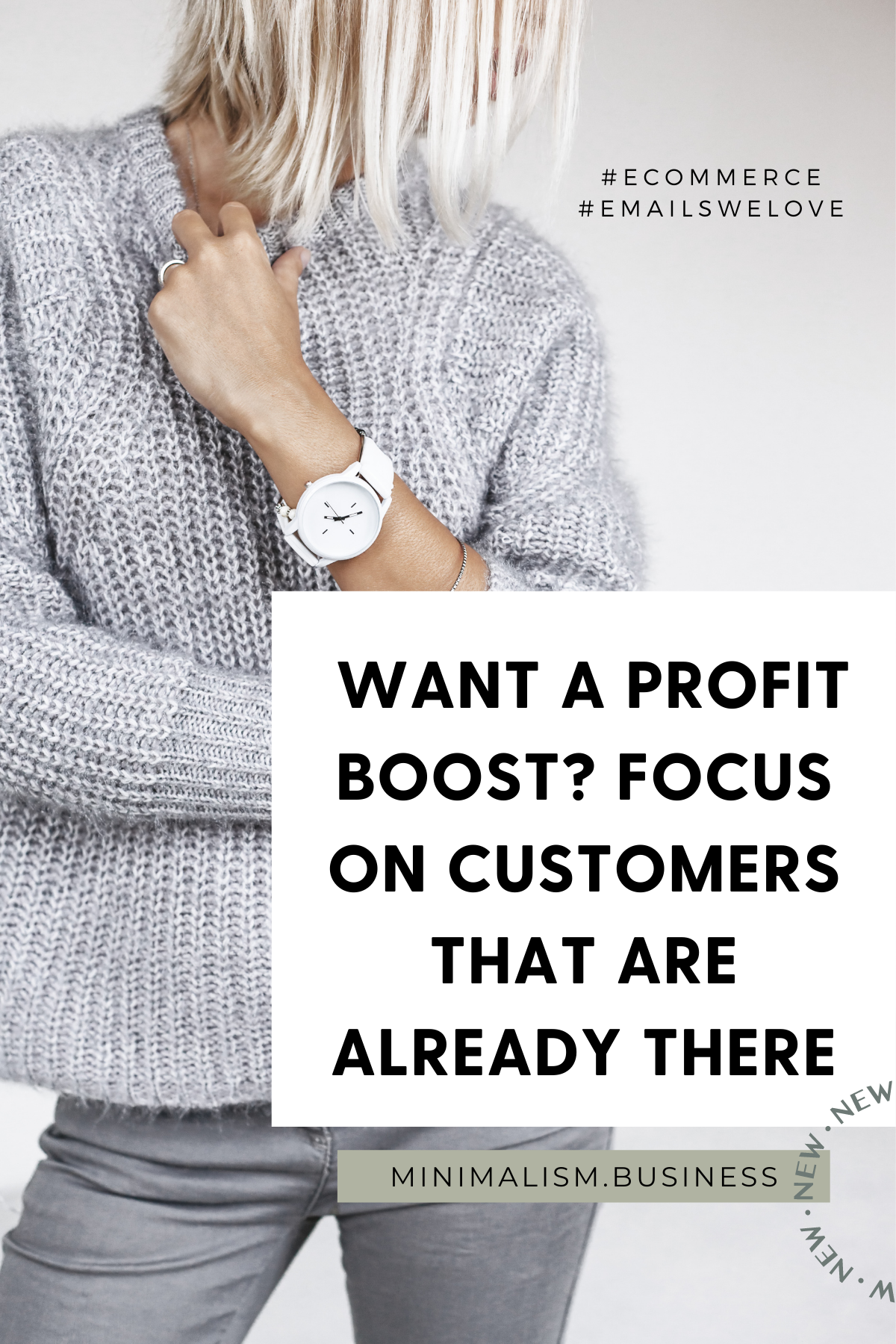 There can be so many reasons why customers are not returning back to your online store.

In fact 80% to 90% will never come back.

If you don't retain your past customers, you need to constantly fight for new ones. This is not only exhausting, it's also up to 6x more expensive.

So it's your job to reconnect with new customers and convert them into 2x buyers before they say goodbye forever.

A win-back campaign will help you retain new customers and it's the simplest way to generate a profit boost.

Here's how:

After 30, 45, 60 or 90 days (depending on your data) a customer placed their first order, you send out the first email of your win-back campaign. It's designed to reconnect with your brand and to make them an offer.

If they're dormant, they often just need a gentle nudge to wake them up.

This can be a simple discount, a free shipping offer or a gift with purchase. Do some A/B-Testing to learn which offer wins back the most customers and generates the most profit.

From here you can go several ways.

Send a reminder: Last chance to get the discount. They're still not buying? Give a slightly higher discount in the next email.

Why is this important?

– Repeat customers are 9x more likely to convert than a new prospect
– Repeat customers (2+ purchases) have a 60-70% chance of buying again

Now, if a good deal doesn't spur a lapsing customer, put in some work and get more creative.

Remind them of what differentiates your online store from your competitors and give value to whatever you believe is important for your customers.