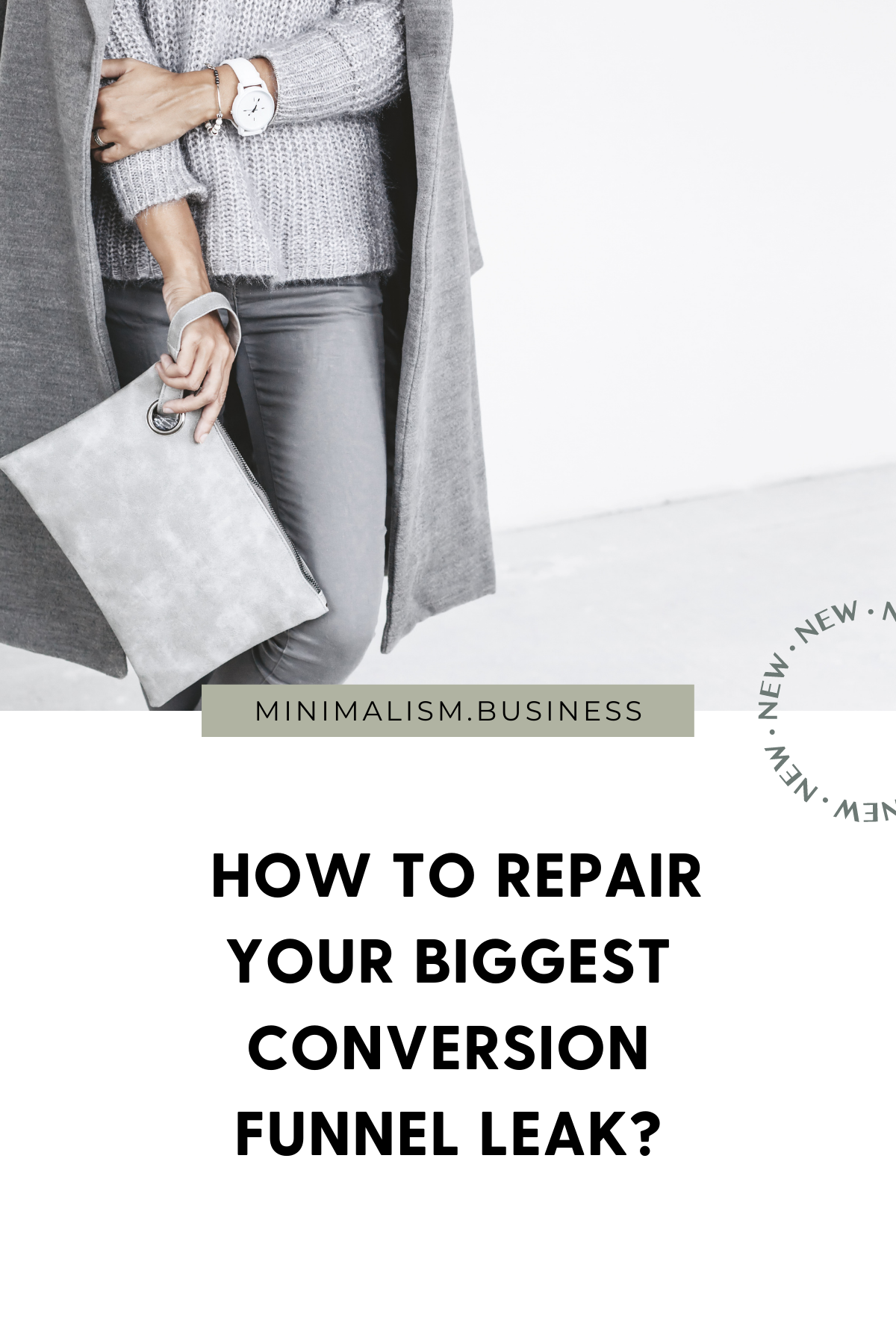 If you've got leaks at the top of your conversion funnel it almost always means you're not targeting the right people and probably your message isn't relevant.

But if you have leaks at the bottom of your conversion funnel, you've got to repair that leaky bucket first!

It's also the easiest part to repair.

Customers add items to their shopping cart but more than 60% leave your online store before finishing their purchase.

This is called cart abandonment and it's costing you sales every single day.

The top reasons for cart abandonment are limited payment options, delivery costs are too high, delivery time takes too long, the order/payment process is too confusing, mandatory account creation, the return policy is not satisfying or there's a lack of credibility.

But before you start fixing all these problems, setup an email campaign to recover cart abandonment.

The first email is send a few hours after someone is leaving your shopping cart. Keep this email simple and just mention that you notice that they didn't buy. Show them the items they left behind and include a link so they can come back and complete their order.

The second email if they didn't buy, is send out the next day and includes an incentive. This can be a bonus, a discount, free shipping, faster shipping… whatever works for your customers.

One to two days later you send out the third email and tell them this is the last change to complete their order and to grab the incentive you have for them.

Sending a series of three abandoned cart recovery emails can result in 69% more completed transactions. And once you've set up the content for these emails, they largely run themselves.