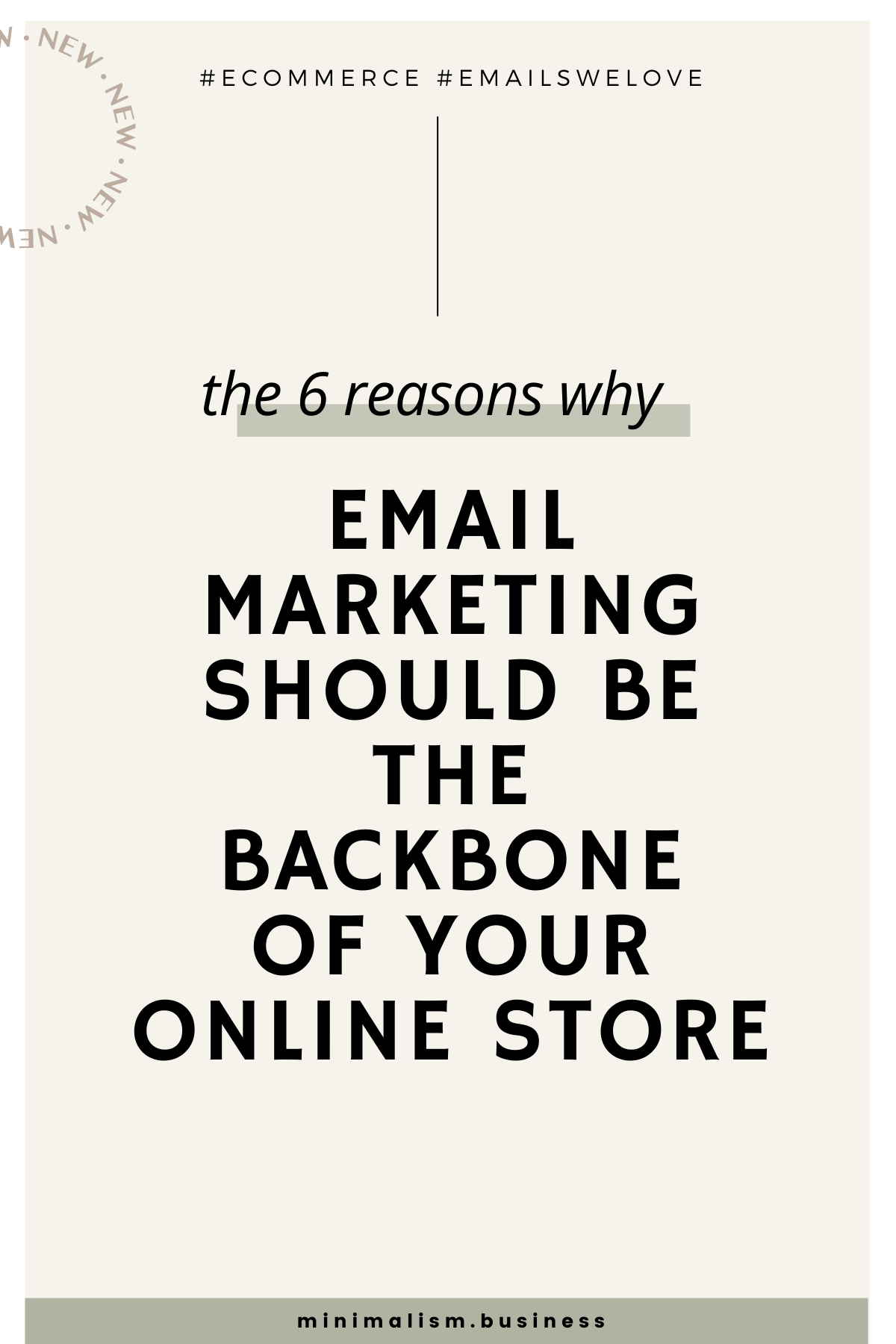 If you want your ecommerce biz to grow and succeed, it needs a strong backbone, it needs email marketing. Like your spine, it has the duty of supporting your whole body.

Here's why:


1

| 

It's simply your business' biggest money maker

Setup the right campaigns and automations and you'll create up to 30% of your online store revenue from email marketing.


2

| 

 It's the cheapest marketing channel with the highest ROI

In fact, the ROI of an email marketing campaign can be astronomical. The average email campaign generates an ROI of 4400% and that's a return of $44 for every one dollar spent… no other channel converts like this.


3

| 

 It's algorithm proof

No matter the changes in social media algorithms or search engine policies, your email list is yours to do what you want with. Isn't that great?


4

|

It'll increase traffic to your online store and drive more conversions
5

| You'll build credibility and therefore stronger customer relationships


If someone signs up for your email list, it's because they really want to hear from you. It allows you to communicate with your customers on a deeper level, especially when you send personalized messages.
6

|

It's really easy to track and measure, even if you don't like numbers… did I mention, I have a passion for numbers? 🙂


Now, getting email marketing right can take some time.

But… you don't have to be a marketing genius to start with email marketing. You don't need a "seven-figure online store". You don't even need 10k subscribers.

You just gotta put in the work to get results. And I guarantee you that your email marketing will outperform every other social media channel in terms of reach and conversions.