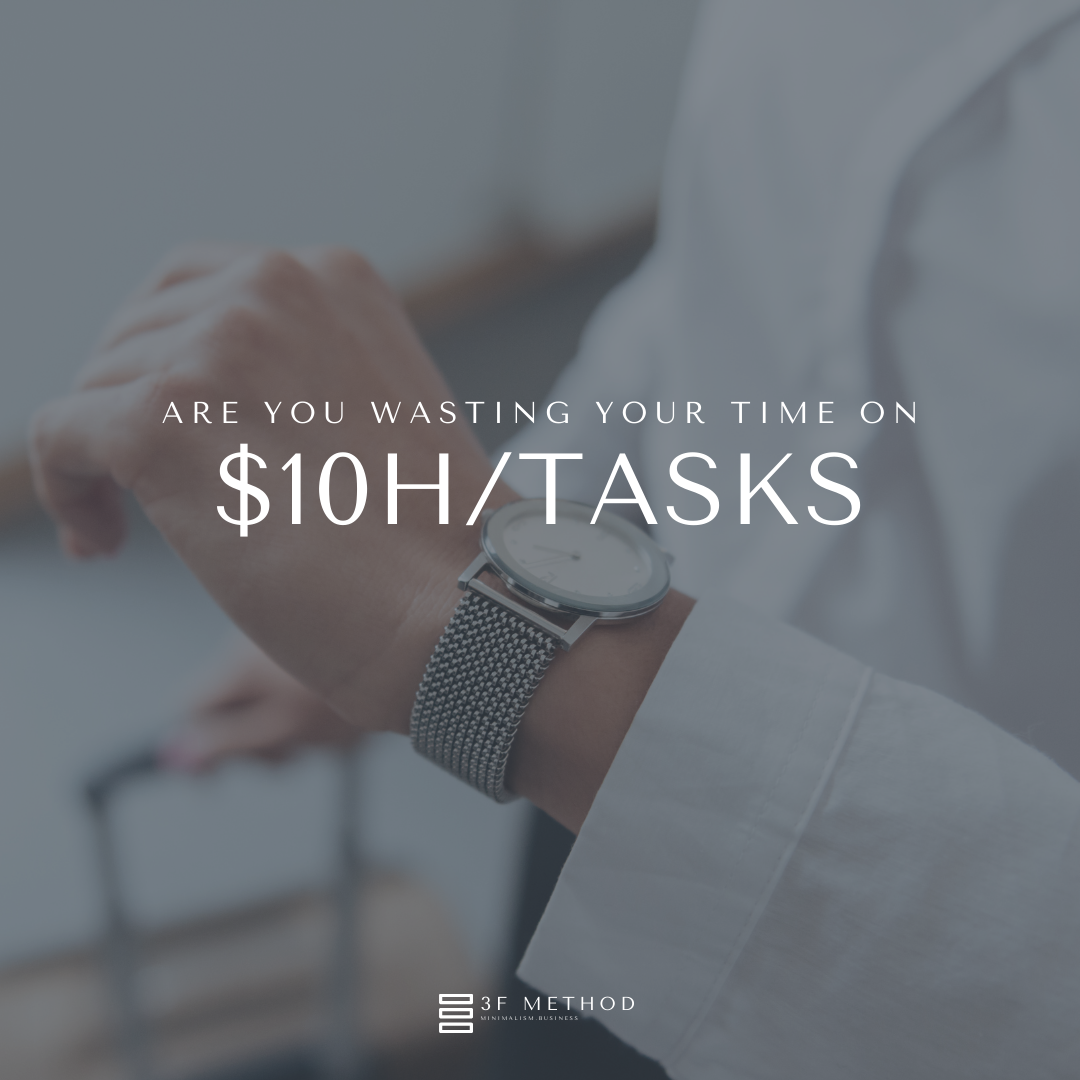 Would you rather work on $10/h tasks or on $10.000/h tasks?
If you're running an ecommerce biz, you have an infinite number of tasks to complete, right?
Some of them you probably enjoy. But we all have tasks we don't enjoy doing. Me too. But they have to get done.
Wether it's packing your products, driving to the postoffice and shipping your products, doing your taxes, handling support tickets with grumpy customers or fixing that tech stuff in your online store.
And when your online store is growing it sometimes feels like you have to work 10 times harder because there's simply too much to do in too little time. This can become frustrating and overwhelming at some point, especially when your ToDo list seems endless.
If growing your biz would be as easy as 123 you probably wouldn't be reading here. 
A lot of ecommerce entrepreneurs struggle with growth.
In fact, every founder struggles with growth.
And that's OK. It's simply a byproduct of change when a new level arises.
Now to lay the foundation for consistent growth and to let go of the overwhelm you've got to know the value of your time.
This means, you've got to know if you're working on $10/h tasks or $10.000/h tasks.
When you're doing everything yourself you probably have a full plate, doing $10/h tasks and you'll never be able to get to that next step. 

Here's how to get started.
A simple exercise that'll help you see the real value of your time.
Write down all your daily tasks. From the book keeping, to customers follow ups, doing social media, content creation. All of them. 
Break down your tasks into categories by dollar amount:
$10/h tasks
$100/h tasks
$1.000/h tasks
$10.000/h tasks
By writing them out, you'll quickly identify which tasks are "low-dollar" and "high-dollar" activities.
In case that you need some help finding the right $/h category, you can download an overview below. It's specified for ecommerce business owners.
If you're spending most of your time doing $10.000/h tasks, all fine. Congratulations!
But if you spend every hour completing $10/h tasks instead of $10.000/h tasks, your missing out $9.990/h in revenue generating activities and therefore blocking your growth. 
I've created the Peace Of Mind System. It's for creative online store owner who want to simplify their growth process without the overwhelm. Have a look over HERE.
It's a personal 1:1 approach that leaves enough space for your creativity. The solutions we create are 100% individual and connected to your values and your personality.
Because like your business, you're unique too!
 And… one last thing… if you have any questions about categorizing your $/h tasks, feel free to send me an email. I'll be happy to help.